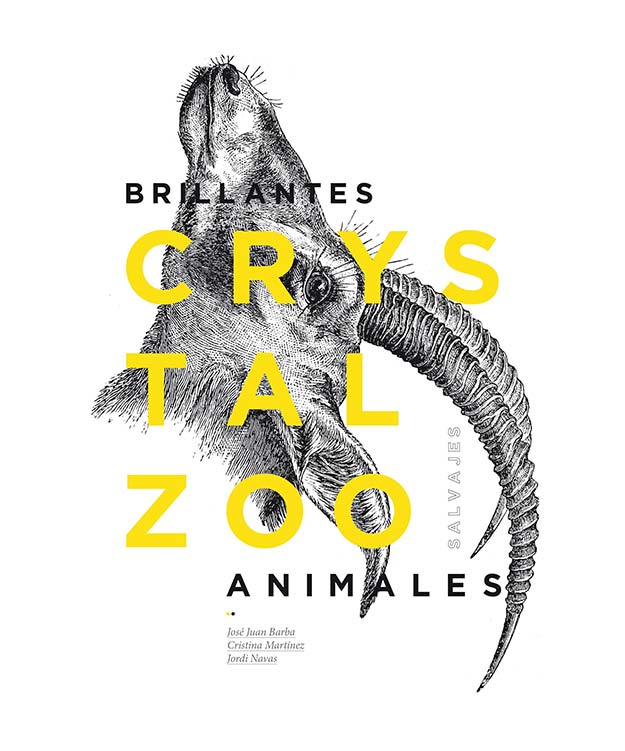 CrystalZoo. Sparkling Wild Animals traces one of Alicante's present time most relevant architectural studios and opens the doors of knowledge and architectonic creation as a society service, reinforcing its development. Halfway between the projective analysis, a travelogue and literary journalism this book offers a fresh perspective on the implications of architecture in creating new social dynamics thanks to an approach that places the user in the foreground.
This work unites an author's roster coming from diverse knowledge fields: José Juan Barba, architect and director of the journal Matalocus; Jordi Navas, journalist and Art history scholar, and Cristina Martínez, Diario INFORMACIÓN culture journalist. Also featuring Anatxu Zabalbeascoa, journalist, historian and El País architecture critic, who has signed up the interview to José Luis Campos, chief architect of CrystalZoo studio.
Although most of CrystalZoo production is developed in a local range, its projects have been published in the main architecture and design journals of the world and have also been rewarded with major distinctions and awards (FAD, FOPA, Europan..).
Designed by Germinal and published by Doble Hélice, this title is meant to be a landmark for students and architects; furthermore it is also a handbook of good practices or manual of style for local administrations interested in architecture's power as an agent for the development and social transformation of local communities and municipalities.
As a novelty, CrystalZoo. Sparkling Wild Animals develops an exhausting fieldwork to find out the users opinion and interaction with each one of the studied buildings. In a unique form, this book combines technical, scholar and scientific rigueur of multidisciplinary analysis with literature and travel essay, guiding us to a radical and innovative interpretation of architecture's role as a social transformation tool.
Búsqueda para satisfacer el conocimiento de la actividad arquitectónica y tangentes que se generan. La idea es crear un espacio para divulgar los diversos proyectos en busca de nueva inspiración y de intercambio.