In spite of the fact that Alvar Aalto had reputation of being an architect to whom it liked neither to speak nor to theorize, the clarity of his exhibitions they contribute that his written testimonies are a perfect complement to be able to understand his work. This book gathers four interviews that Alvar Aalto granted between 1958 and 1972 and they constitute an excellent occasion to know the worries and the problems which Aalto was facing in the last stage of his career. A text of the architect, critic of architecture and expert in the work Aalto, his compatriot Juhani Pallasmaa, offers us the keys to be able to interpret not only the interviews that appear in the book, but Aalto's figure as thinker and writer of excellent tests.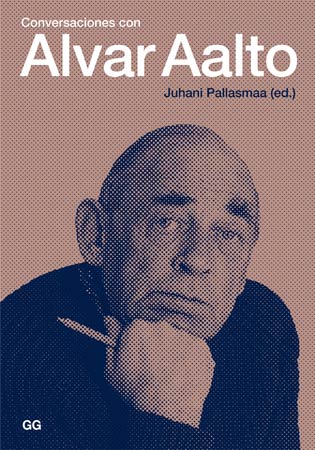 Juhani Pallasmaa (Hämeenlinna, Finland, 1936) is an architect and is employed at Helsinki. He was a teacher of architecture in the University of Technology of Helsinki, the director of the Museum of Architecture of Finland and teacher invited in diverse schools of architecture of the whole world. Author of numerous articles about philosophy, psychology and theory of the architecture and of the art, his work The eyes of the skin. The architecture and the senses (Publishing Gustavo Gili, Barcelona, 2006) has turned into the classic one of the theory of the architecture and is of obligatory reading in different schools of architecture of the whole world. Pallasmaa is also an author of The Architecture of Image: Existential Space in Cinema (2001), Encounters. Architectural Essays (2005) and An architecture of the humility (2010).
GG
+ article is published in gustavo gili
Búsqueda para satisfacer el conocimiento de la actividad arquitectónica y tangentes que se generan. La idea es crear un espacio para divulgar los diversos proyectos en busca de nueva inspiración y de intercambio.