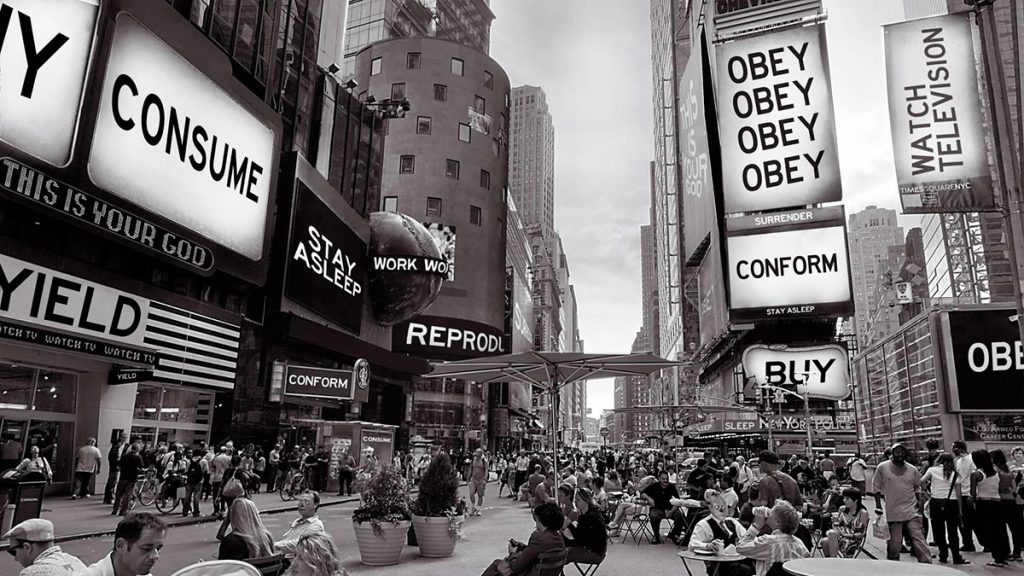 The nightmare of a company submissive and controlled across the perverse mechanisms of the advertising. This it is the distopía that John Carpenter raises in "They Live". The director already had showed us the bitter face of the big cities at the end of the seventies. The violence and the lack of comunication in "Assault on Precinct 13" (1976), the psychological harassment and the vouyerismo in the scene of an oppressive skyscraper in "Someone's Watching Me!" (1978) or the vision of the metropolis like a great jail walled in "1997: Escape from New York" (1981). In this occasion, and in the context of a movie of science – fiction, Carpenter directs again a merciless critique the company of consumption in which no element turns out to be free.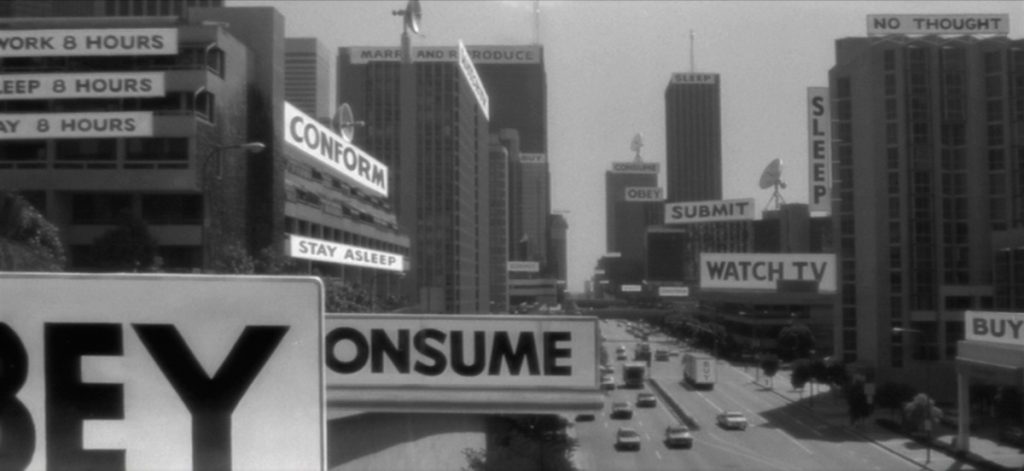 Under the pretext of a few glasses that allow to undress the daily reality, it shows us a city that is saturating the public space by means of camouflaged impositions. There appears thereby a city textual and perverse, replete with ciphered messages in that the buildings have happened to be a mere advertising support. It is a question of a refined version of Las Vegas, but in this occasion, concebida as a psychological landscape, as a reality that only acquires consistency in the area of the subconscious. Nothing is what seems, nothing is chance. Everything answers to a disposition precise and calculated to strike subliminalmente and to construct the imaginary one of the desire.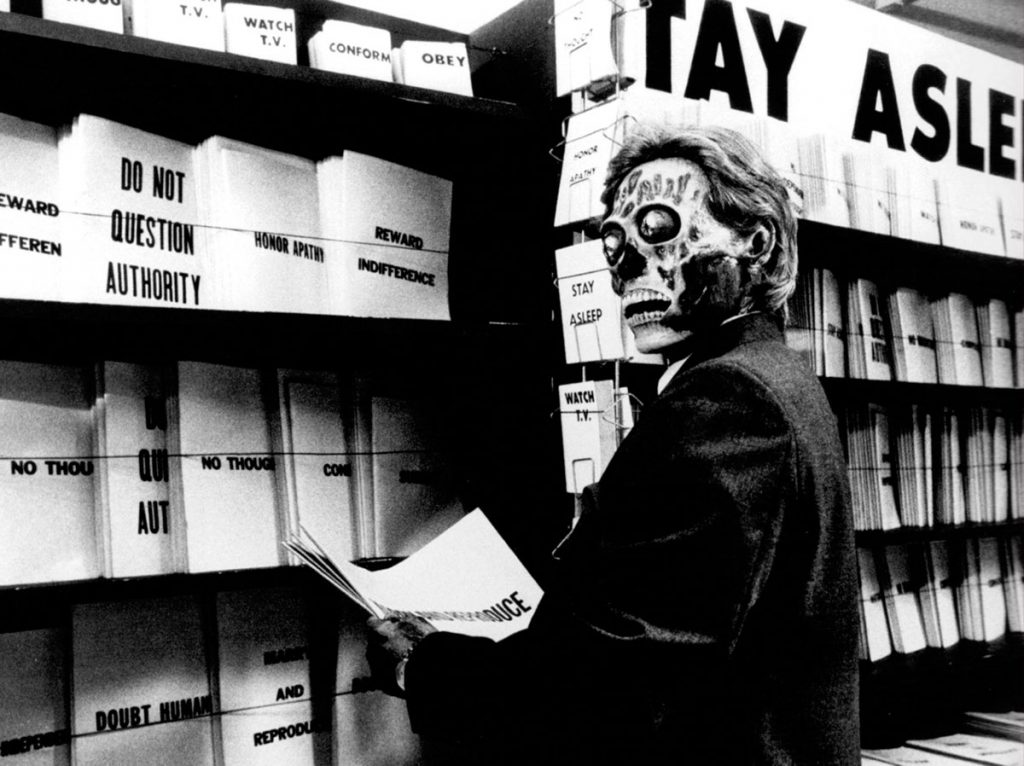 The public space, an irremediably disciplinary space, stops being thereby a place of freedom to happen to be a space of control and aleccionamiento. He acquires an unreal dimension, proposing a scene for the fiction and the sham, in which nothing is what seems. And this virtuality, nevertheless, turns out to be painfully contemporary.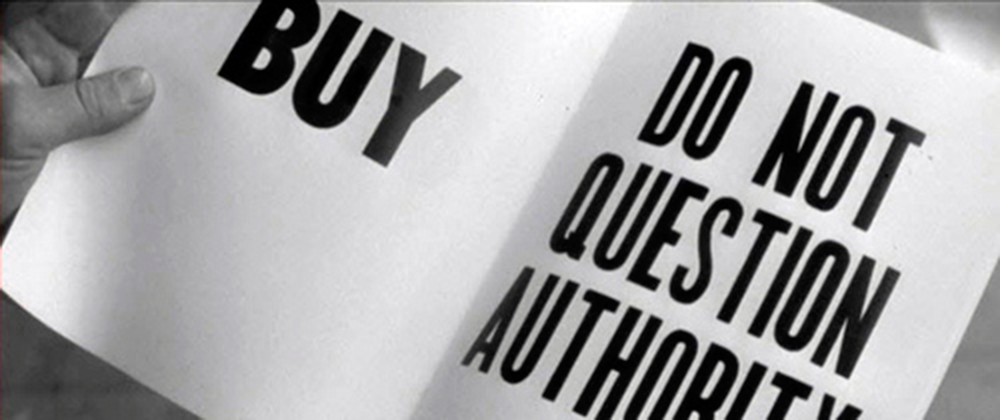 Ignacio Grávalos – Patrizia Di Monte. Architects (estonoesunsolar)
Zaragoza-Venezia. march 2017.