To plant primeira dispón of dous quarters with baths; and not baixo cuberta hai a quarter with dressing room and bath, as well as estudo-library. The Meetings IT ROASTS in the MEEYAB they have been celebrated for 6 consecutive years, in this book we could have compiled unpublished texts of the particular point of view on the sustainability and César Ruiz-Larrea's architecture; Philip Pich-Aguilera and Teresa Batlle; Maria Jesus Gonzalez; Lorenzo Barnó y Agnieszka Stepien (Stepienybarno); Jose Maria te echar Branches; Izaskun Chinchilla; Francisco Javier Casas and Beatriz Villanueva; Francisco Balbuena; Fernando of Challenge; Michael Ángel Díaz Camacho; Javier García Germán; Dolores Victoria Ruiz Garrido and Juan Jose Ruiz Martin; and Diego García-Setién Perol.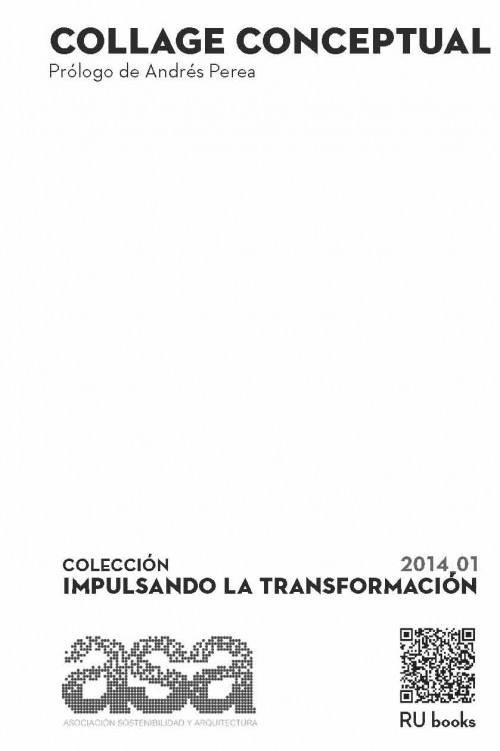 "The collection of texts " Conceptual Collage ", on architecture and sustainability that they entrust me to preface, tests cuan opened and germinal is the scene where the paradigm of the sustainability is debated. So opened that I understand that the sustainable term is exceeded, probably lucky, by the ecological condition or of the different relating ecologys.

Probably be already opportune to take again the ecological epistemolophy, to untie the closings with which the lexicon of the sustainable thing restricts the evolution of the contents in one to develop towards a major and inevitable entropy of the knowledge."

Madrid, february 2014
Andrés Perea
Búsqueda para satisfacer el conocimiento de la actividad arquitectónica y tangentes que se generan. La idea es crear un espacio para divulgar los diversos proyectos en busca de nueva inspiración y de intercambio.