As almost all the vigueses, the past Christmass happened them beside my family. After the dinner of Nochebuena, already finished the desserts, have by habit see a film all together in the living room. This year the film chosen was the Italian "Cinema Paradiso". For all that that like him a poquito the cinema and have not seen this glorious strip of Giuseppe Tornatore, recommend him his visionado encarecidamente, since the film is a beautiful and entrañable homage to the seventh art. The one who have the intention to follow my council and decide to see it in the next days, suggest him that it leave to read; that it detain here his reading, since in this article have me to reveal parts very important of the plot.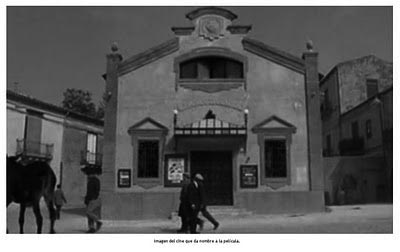 […]
Leonardo
+ article is published in arquitecturavigo.blogspot.com
Búsqueda para satisfacer el conocimiento de la actividad arquitectónica y tangentes que se generan. La idea es crear un espacio para divulgar los diversos proyectos en busca de nueva inspiración y de intercambio.