The centre of reception of visitors of Sober imagine  like a window and an antesala, fisica and vitual. A small transparent equipment. Architecture of concept built by neighbours.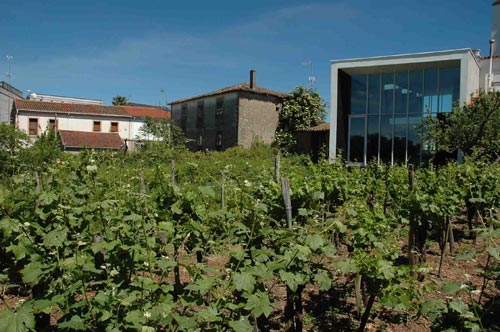 This small centre of reception has like function the one to be the window of information and antesala of the visitors of the ribeira sacral. From here it will guide them  by the routes, places and habits. And this idea of window and antesala is in which it bases  the project. I imagine  a virtual window and a physical window to the trees that surround to the nucleo of sober. The plot framed the landscape of the bottom and the building has not done more than reinforcing this idea.
Asi Builds  an envolvente  lined in wood of pine tintada, and a hanged silver of a cover coined. A transparent living room. The wooden platform  prolonga to the plot like platform for acts. The façade glazed will serve like support of retroproyección.
Architecture of concept built by neighbours.
work: Centre of reception of visitors Ribeira Sacral
author: Oscar Lopez +Alba Marta Prieto
year: 2007-2010
location: Sober.Lugo
photography:  authors
+ sin web
Búsqueda para satisfacer el conocimiento de la actividad arquitectónica y tangentes que se generan. La idea es crear un espacio para divulgar los diversos proyectos en busca de nueva inspiración y de intercambio.