The plot places near the rural core of Goda, in a zone named A Perdigoteira. He presents big slabs in the central part, besides numerous trees.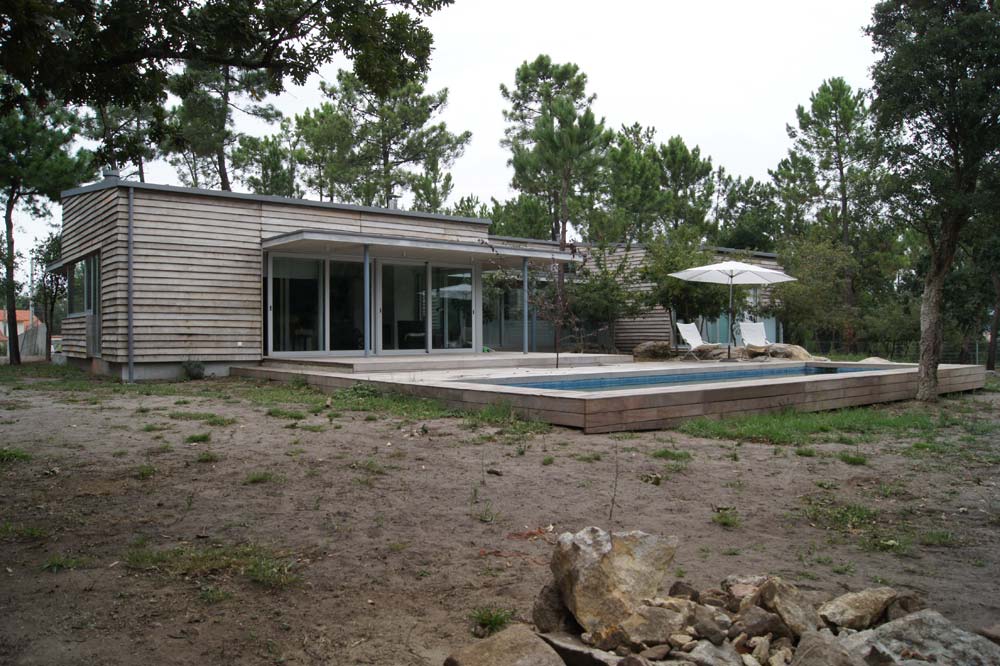 The obstacles of the area join inside the project, determining the disposition of the different volumes in which one organizes the program of the housing.
These volumes vertebran concerning a wide corridor, which acquires the character of stay.
The paneling of wood on rastreles allows the finished one that joins the place.
Work: House in A Perdigoteira
Location: Goda, Ribeira, Galicia, Spain
Architects editors: Alfonso Salgado and Francisco Liñares
Architect collaborator:  Carla Agra
Work direction : Alfonso Salgado, Francisco Liñares and Carla Agra
Structures: Manuel Liñares
Facilities: Manuel Liñares and Miguel Raposo
Draw: Carla Agra
Promoters: Ana Torres Losada and Carlos Ayaso Sainz
Photographies: Salgado and Liñares
Company constructor: Construcciones Tucho Sieira Rivera S.L.U.
P.E.M. 113.670,53€
Useful surface: 243,07 m2
Constructive surface: 267,59 m2
Date of visa of P. Basic: 07 May 2008
Date of visa of P. of Execution: on August 20, 2008
+ salgadoeliñares.com
Búsqueda para satisfacer el conocimiento de la actividad arquitectónica y tangentes que se generan. La idea es crear un espacio para divulgar los diversos proyectos en busca de nueva inspiración y de intercambio.