Year 2013, Carlos Moreno finishes his studies of architecture in the ETSA Seville and as everything newly licentiate appears the following question:
Probably for some the response is obvious inside the existing spectrum, to continue studying, "scholarship", contract?, autonomous, specializing itself, retrainning, emigrating and few ones more the one who has not happened for this process? And the most important thing where you can find out?
With this germ and with the experience gathered by Carlos Moreno it is born arquiparados, a community that he bets for sharing and to put at the disposal of other architects the information and the personal experiences.
"Arquiparados, is a virtual space which intention is to give response to the reality of the architect's profession in Spain nowadays. With this aim it centres his principal lines of action on themes, employment, formation and internationalization".
They walk, read and enjoy!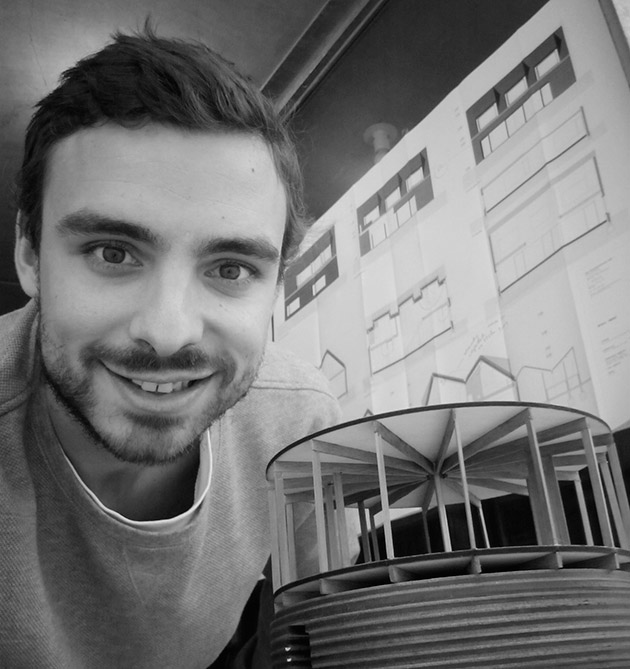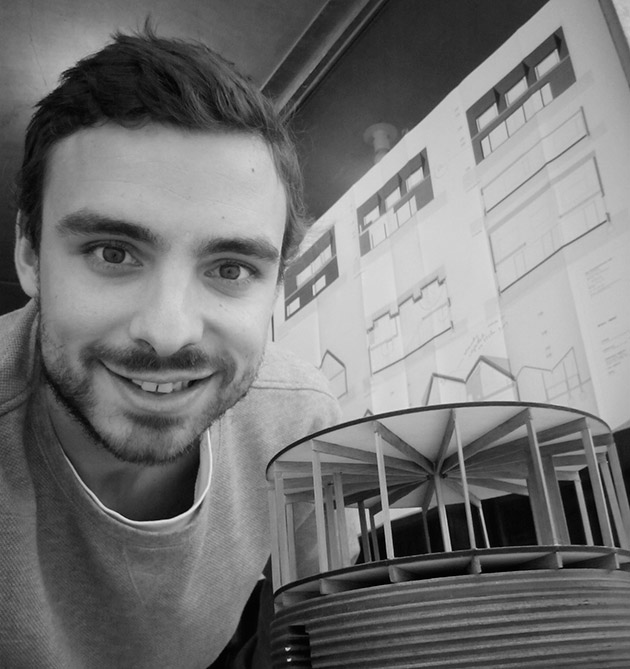 How and why does it arise "arquiparados"?
ArquiPARADOS arises in the moment in which I turn into one into 2013. I did not expect to finish the PFC to look for employment, it was conscious of the situation of the sector and all the time that could win before graduating would play to my favor. Enough time was happening tracing webs of employment and looking for information on working abroad: scholarships, practices, experiences… It was an information that, once compiled, was very valuable for any architect newly pedantically, so I put it at the disposal of the whole world.
The materialization of the idea arises precisely from Veredes, concretely from his section "entransito", that in those days (2013) was the major modal in the whole network on labor information for architects. Surely arquiPARADOS would never have born if it had not existed "entransito".
What activities and services do you develop in "arquiparados"? What type of control do you realize?
Very simple. To compile and to publish. To compile employments, to publish them. To compile information and resources to improve the formation, to publish them. To compile architects' experiences abroad, to publish them. And this way with all the topics that we consider to be relevant for our public: contests, events, resources …
Had you some previous experience in this theme?
No. It was necessary to learn of web design, positioning in seekers, social networks, HTML code, CSS …
Did you meet many difficulties? Which were the most problematic?
The major problem we are it every week and it is not other one that to find a handful of worthy offers of employment to be able to publish them. Some weeks it was really difficult to assemble more than ten offers for the whole Spain distributed between architects and riggers.
After these years, what impressions or proved can you tell us?
ArquiPARADOS is a thermometer that we take to him putting every week to the profession from 2013. What can we say? During 2013, 2014 and 2015 the situation was kept stable enough: very little I use, very little movement. It is in 2016 when we have noticed an increase in the offers, symptom of which the sector starts improving, slowly, but improving.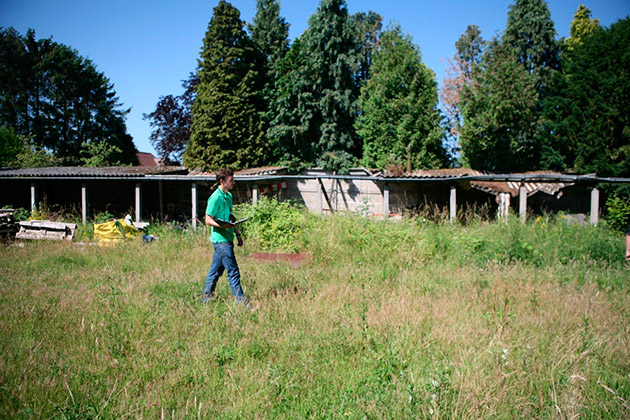 Which is the content most demanded?
Indisputably the offers of employment. It is the backbone of arquiPARADOS, his raison d'être. Everything else is to complement and to support the fundamental aim: that the architects find work.
What does you bring this work?
Sincerely? It is more like a máster of web design and digital marketing that as a work, an opportunity to learn brings over of these fields. If with step we are helping someone so better.
Do you arrange or complement this activity with other labors or in other fields?
As I commented to the beginning, I am employed at a study of architecture at Belgium, which is my principal activity. The time that I still have available I dedicate it to arquiPARADOS and to developing other projects in other fields less related to the architecture.
In a recent article, Molina's Santiago was writing on "living without teachers", might you X-ray the current panorama of the architecture?
I have neither the knowledge nor the aptitude to do an analysis of the current panorama. I finished the career it does little more than three years what I of architecture? Nothing. Only I dare to say that I think that there are many architects in his cities, his peoples, which do well his work, of honest form, fighting every day with clients and contractors, who love his profession and who have merit probably great more that different those that we consider to be "teachers". The difference is that the above mentioned go out in the magazines, but I think that it does not make them better are teachers absent? I do not believe it. Only for that we look in the wrong places.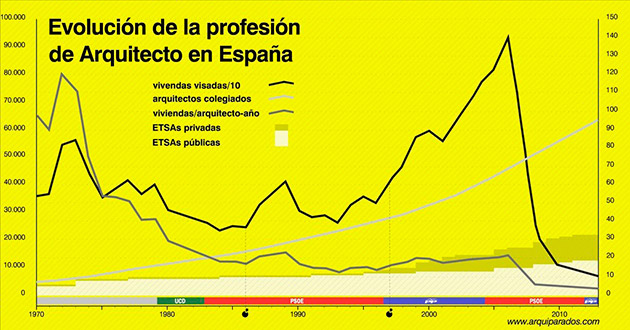 The architecture, it has opened many fronts of battle (LSP, Bologna, unemployment, labor precariousness, Spades, ETSAs, emigration, communication, etc), will not they be too much for the existing polarization inside the same one?
I think that it is a symptom of the change that is living through the profession, when the flow of work dried off ugly things appeared in the bottom. These fronts are necessary to be defining our paper in the next years.
How do you see the future of the architecture? And that of the profession?
As any sector, it depends on the economic moment. Now it is bad. When the purchasing power returns to grow, it will improve. There is a lot of work that to do in Spain in our professional field but still there is no money to finance it. The situation will improve, it does not fit any doubt, but while it does it it is not necessary to remain an unemployed person.
What do you think of those that they have been going to work abroad?
I itself belong to this group. I consider it to be the best possible option for the young architects. With difference. It is learned more in two years it was that in the whole career. We have to assume that the labor market is world and our formation is not so competitive as one sells us in the school. He forgets it of
"the most prepared generation of the history ",
is a lie. It is necessary to go out out and demonstrate what you cost. Nobody is going to give us anything.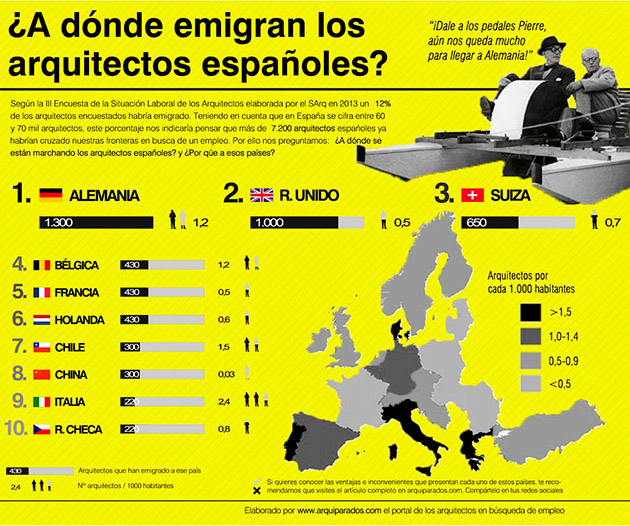 What do you think of the architects who undertake in new fields?
It seems to me to be perfect. I think that each one has to search that it is what he likes and to devote itself to death to it. To look that problem wants to resolve. It is not important if it does not have to see with the architecture. It is not necessary to obsess in spite of working of what we have studied, in other countries this option does not meet so traumatic as in Spain. A profession so punished by the unemployment as ours goes away turns in an entrepreneurs' enormous source, which is the positive side. We us are going to have to learn to look for the life more and better.
Are you satisfied with your professional path? What projects of future do wait?
I am very satisfied with my short professional path as architect though I think that my future will not be very linked to the architecture, there are other fields that are called me more the attention.
To finish, what would you advise the current students and future professionals of architecture?
That enjoy the career and his time in the university. Already it will have time to think about the future. And that when they end pass for arquiPARADOS.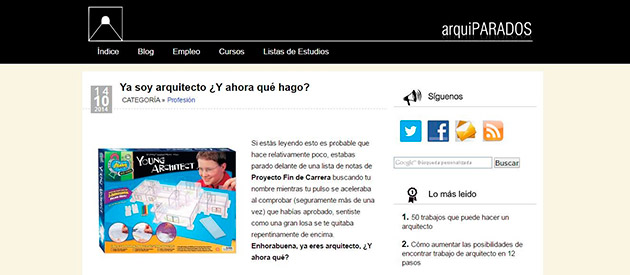 Carlos Moreno · Employment and formation for architects | arquiparados
Juny 2016
Interview realized by Ana Barreiro Blanco and Alberto Alonso Oro. To be grateful for Carlos his time and predisposition with this small space.