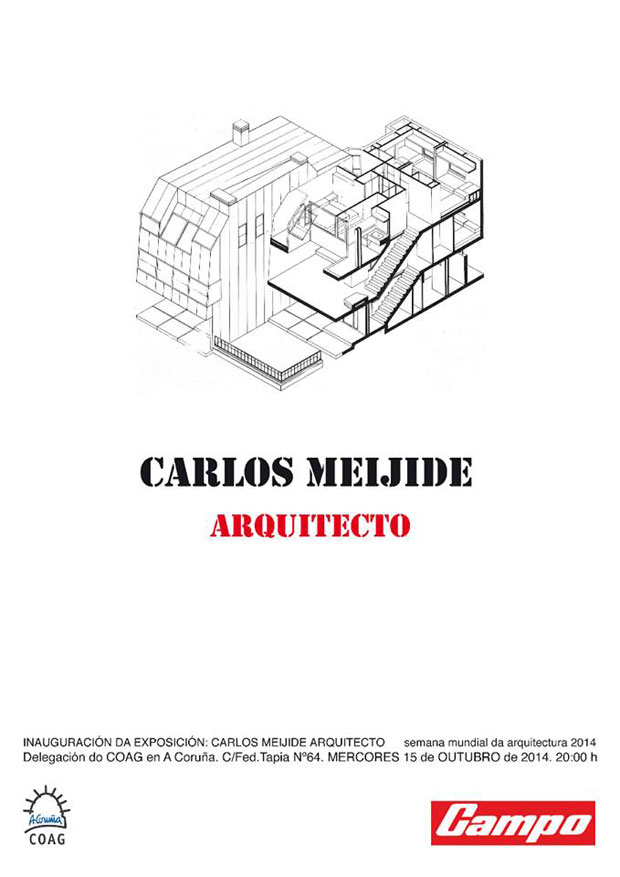 On the occasion of the World Week of the Architecture: next Wednesday, the 15th of October in the Delegation of the COAG in To Corunna, at 20:00 H., the exhibition will be inaugurated: CARLOS MEIJIDE. ARCHITECT. The exhibition re-joins a brief but intense set of original documentation centred on the housing in the work of our longed for teacher and companion monfortino.
"Carlos Enrique Meijide Calvo (Lemos's Monforte, on May 2, 1936 – + 2001) he was a Spanish architect and project teacher in the Technical Top School of Architecture of Corunna (ETSAC). Titled by the Technical Top School of Architecture of Madrid in 1963 and conferred a doctor's degree by the same one in 1968, the thickness of his work built it in Galicia. Besides architect and teacher he was also an architect of the Department of Housing and general assistant director of historical heritage of Galicia."
The exhibition will remain opened, in schedule of opening of the Delegation, until November 5, 2014.
Búsqueda para satisfacer el conocimiento de la actividad arquitectónica y tangentes que se generan. La idea es crear un espacio para divulgar los diversos proyectos en busca de nueva inspiración y de intercambio.