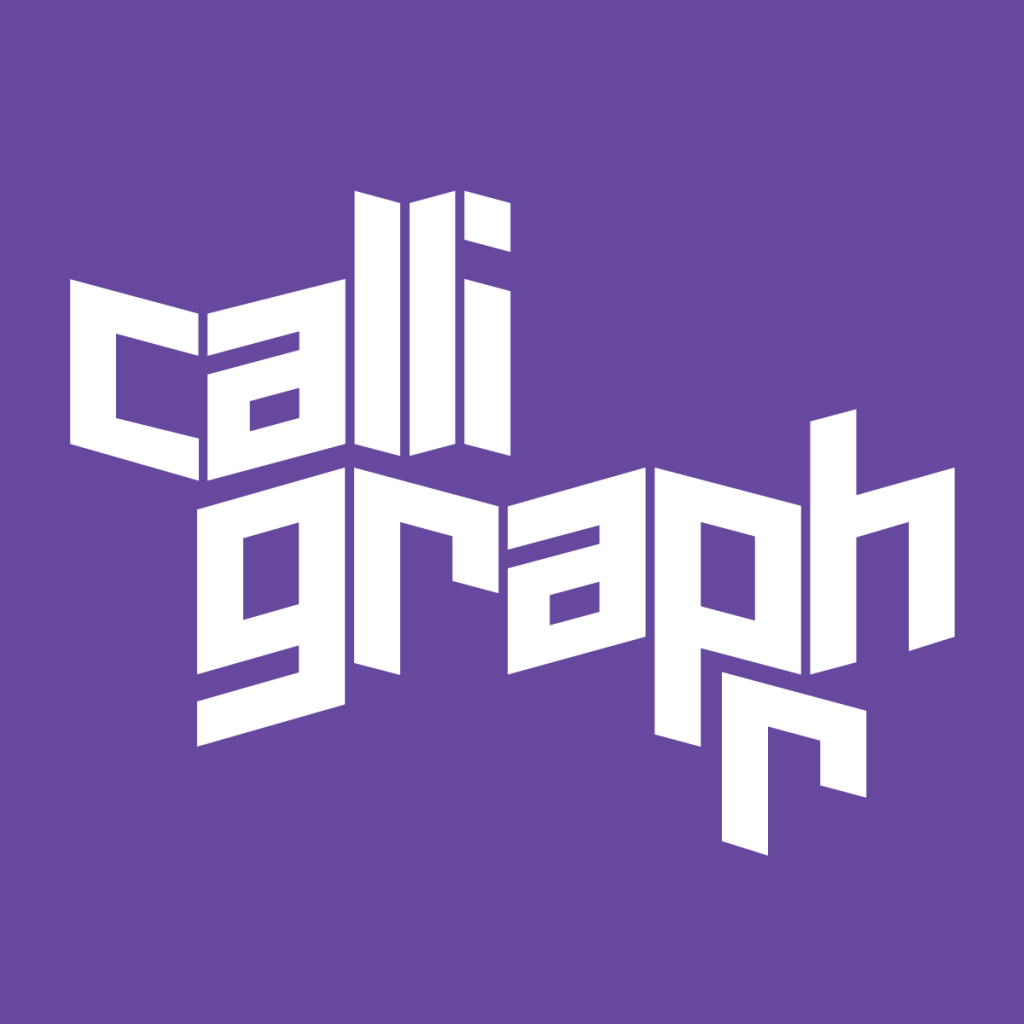 Transform your calligraphy into a font!
Calligraphr, pallows you to create your own font, it was never so easy, with its own font, you can create real personalized designs and art with calligraphy.
In fact, if you do not even want to register before you know if it really works as you expect, you can use the trial version and you can create a minimal Latin alphabet and experiment with random characters and ligatures.
Features.
Standard Font files.
Fonts created with Calligraphr are standard Font files (ttf or otf format). Once created and downloaded, they work independently from Calligraphr, no problem if you want to delete your Calligraphr account.
Your fonts are your sole property and you can install them on as many computers as you want and use them for any purpose, including using them commercially.
Character randomization.
Character randomization is quintessential to simulate true handwriting. It works by reproducing different variations of the same character that are naturally found in handwritten text.
This means that you can specify different variants for each character and they will be used randomly during writing to give your font a more natural look.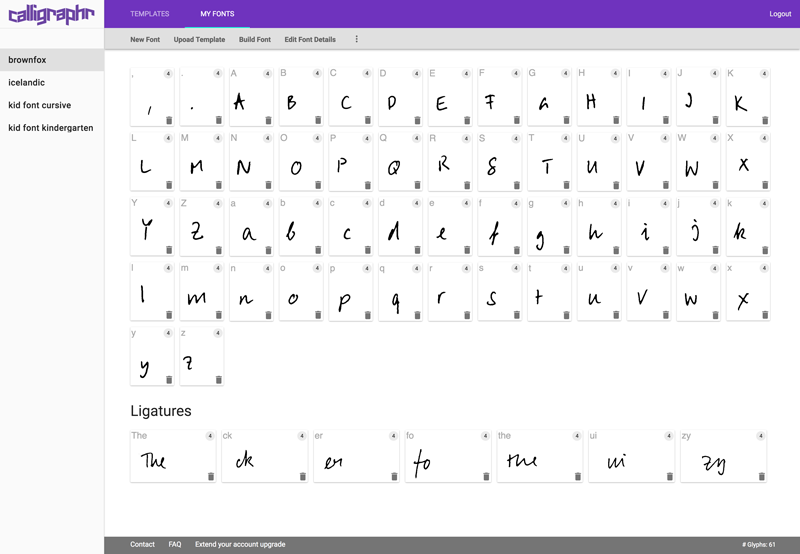 Ligatures.
Ligatures are combinations of two or more characters that are merged together as a single unit. Naturally, almost everyone writes ligatures when writing by hand. When you use a font created with the Pro version of Calligraphr, suitable character sequences will automatically be replaced with your specified ligatures.
Customizable templates.
With just a few clicks, you can compile your own customized template with exactly the character set you need for your font. You can even adjust the size of template cells, so that you feel comfortable filling them out. While some of us like to write using small letters, others may need more space, especially when creating calligraphy.
Modify characters after scanning.
Our tools allow you to modify all characters to your liking before you generate the final font. You can use the internal image editor to enhance and touch up characters, or you can modify their height and spacing to get a smooth and pleasant font.
Persistent storage.
All your data is stored persistently in your browser. However, with a Pro account, your fonts are additionally stored on our server so you can access them on any device.