Breaking Ground: Architecture by Women is the first of its kind: an innovative celebration of exceptional architecture and a glorious visual manifesto with more than 180 buildings from around the world designed by women.
Although projects designed by women often go unnoticed, Breaking Ground shows that it is not because the architecture is not exemplary, because it is. This book includes more than 180 buildings of more than 150 architects, a timely document of the extraordinary contribution that women have made to the profession.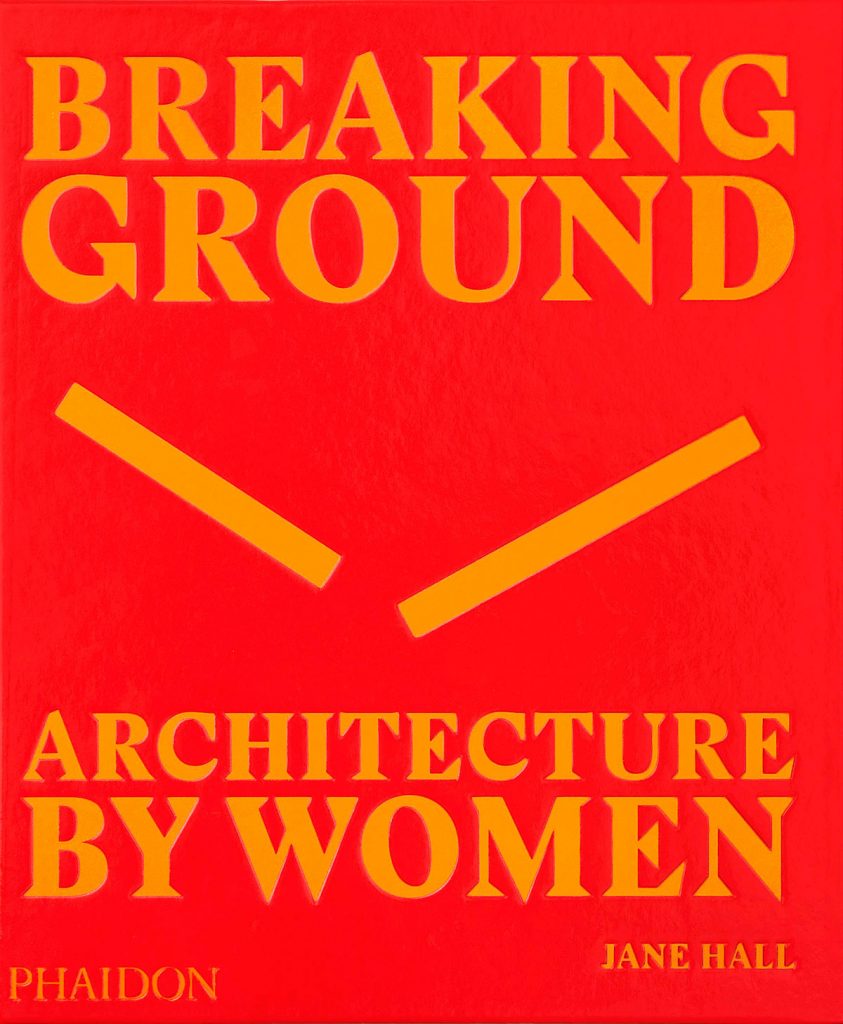 In the book there are pioneers like Julia Morgan, who designed in Los Angeles and was the first woman admitted to the architecture program of the École Des Beaux-arts in Paris in 1902; Jane Drew, who joined the Architectural Association of London in 1934 and became one of the most important modernists of her time; and Marion Mahony Griffin, one of the first graduates in architecture, as well as partner and immeasurable influence of Frank Lloyd Wright.
The book also includes the Japanese architect Itsuko Hasegawa, who won the inaugural prize of Architecture of the Royal Academy; Mexican architect Frida Escobedo, the youngest person chosen to design the Serpentine Pavilion; Kazuyo Sejima of SANAA, one of the three women, along with Zaha Hadid and Carme Pigem, who have received the Pritzker; and the Spanish architect Carme Pinós, who became the second woman selected to design the annual M Pavilion, the most important architectural commission in Australia.
Naturally, the book also includes many iconic contemporary buildings, such as Broad, in Los Angeles, by Elizabeth Diller, with its dazzling honeycomb-shaped cement facade; the Cleveland Museum of Contemporary Art, a steel building with black crystals by Farshid Moussavi; and the Aqua Tower in Chicago, a sculptural and undulating creation by Jeanne Gang.
Each structure is represented by a unique and captivating image, and the works are organized alphabetically by an architect to create a unique global collection of spectacular structures ranging from skyscrapers, museums, libraries, cultural spaces and universities to apartment buildings, hotels and private homes .
About the author.
Jane Hall is the inaugural recipient of the British Council Lina Bo Bardi Fellowship (2013) and a founding member of Assemble, the London-based, Turner Prize-winning collective.
Búsqueda para satisfacer el conocimiento de la actividad arquitectónica y tangentes que se generan. La idea es crear un espacio para divulgar los diversos proyectos en busca de nueva inspiración y de intercambio.