To conclude, I want to say that Brasilia is one of the most attractive modern cities that I have had the opportunity to know. It is as having travelled to a paradise – with a problem on a large scale, it yes-, to an architectural oasis, to a place only and full of magic. No city exists not remotely similar neither in his conception nor in his development. But as I said initially and I have repeated along the text, it is full of contradictions that I am thinking about having exposed and I did not want to repeat. I do not have very clear that me it could only to living there. Though his visit was an exciting experience that I expect to have could transmit. Since my point of view, since arquitecta lover of the beauty and as person anxious for that exist igalitarian and participative cities, also big contradictions and doubts arose in me.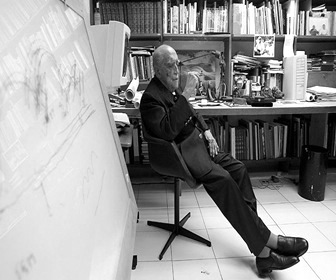 Some inhabitants said to me that the term of validity of Brasilia had won. I, nevertheless, do not believe it. The city was born in a moment of vital optimism in relation for what it was expected then from the future. Nowadays the moment is different but not for it it is necessary to lose the hope to continue designing a better world for our children. Maybe they are those who give an opportunity to the evolution of the cities, this way at least some of us wish it.
The cities speak to us, tell us his history. And Brasilia has much that to count still. 50 years of life it is not at all when one speaks about a city. The planning can be rigid and compacts, the social not desirable stratification, but good ideas exist, are reflected there and the history says to us that many difficult, medium-term solutions, they have had arrangement. Ojalá is like that!
Only it would be necessary to me to aim that it is the only city of the world constructed in the 20th century to which the range of city has awarded – in 1987-" Historical and Cultural Heritage of the Humanity ", granted by the UNESCO, which is a very important point to his favor.
Cristina García-Rosales. architect
madrid. may 2012
Soy arquitecta (1980). Mis proyectos son muy diversos. En 1995 fundo el grupo La Mujer Construye, en el que ocupo la Presidencia.