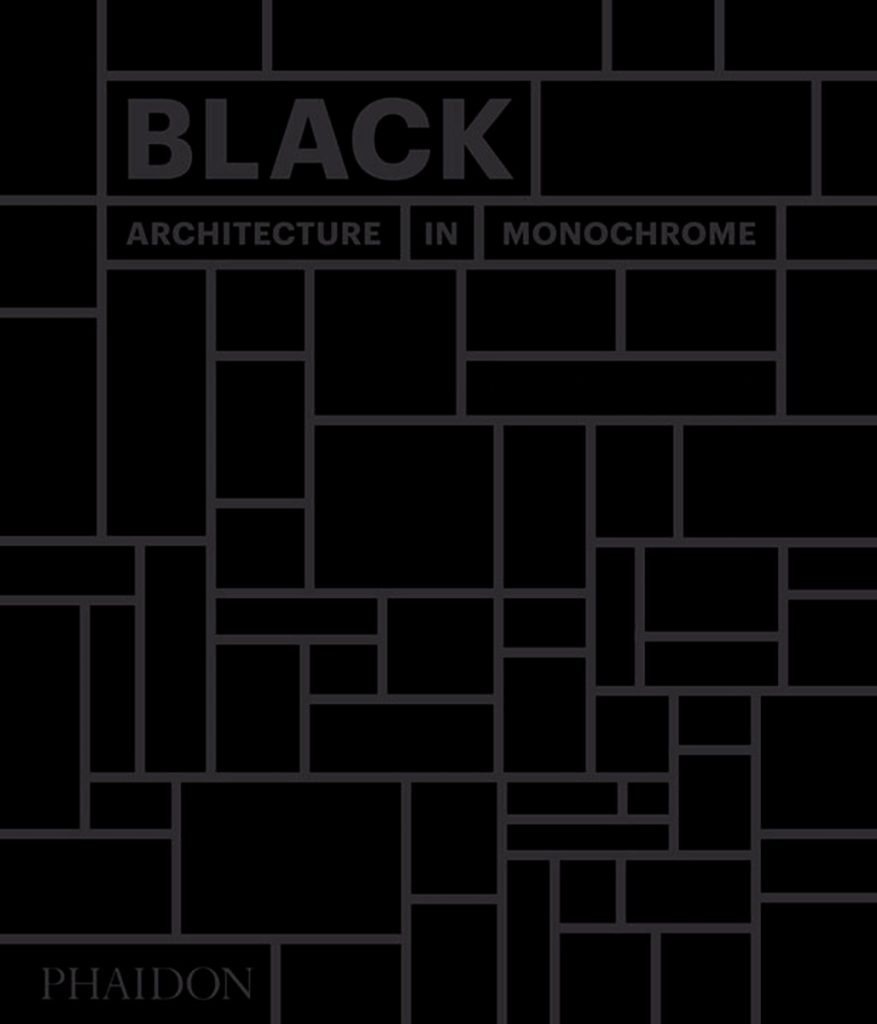 An innovative look to the beauty and the showiness of the black architecture throughout thousand years.
Black: Architecture in Monochrome is a fascinating study on the intensity, the force and the mysticism of the black color in the world of the construction. The black, which hoards a great cultural and historical importance – already is like a symbol of transgression, devotion, penuries, luxury, introspection or extroversion-, there is situated in the center of the personal and social experience, which turns this provocative compendium into a fascinating and relevant book.
Black: Architecture in Monochrome more of hundred includes fifty structures created throughout thousand years of architecture, historical important monuments that have shaped the history of the construction in black. From a building of the 11th century treated with tar in the islands Feroe up to the church of wood of Fantoft, of the 12th century, which has turned black with the passage of time, the austere modernist structures surrounded with black crystal and the black cement of the angular contemporary theatre of Tokyo, the historical influences of this color can be estimated in multitude of materials and architectural styles of the whole world.
This beautiful volume presents works of some of the most notable architects of the 20th century, between them Philip Johnson, Eero Saarinen and Mies van der Rohe, besides famous contemporary creators as David Adjaye, Jean Nouvel, Peter Marino and Steven Holl. Black: Architecture in Monochrome assembles a spectacular variety of local and historical structures to show the diversity and the beauty of the black architecture, like, for example, rural stables, Georgian country houses, Icelandic chapels and traditional housings of stone of Portugal.
This seducer study catches up with great criterion impressive buildings to complement or to confirm his aesthetic attraction. Every entry comes illustrated with amazing photographies and accompanied of a captivating text that analyzes the paper of the black in the design of the building. Black: Architecture in Monochrome includes letters of classic songs and perspicacious appointments on the monochromatic color – of famous names like Johnny Cash, J.M.W Turner, Henri Matisse, Georgia O'Keefe, Yohji Yamamoto and Aristotle – that depth and context add simultaneously that emphasize the permanent admiration that the popular culture has practised to the black color.
It discovers the timeless elegance of this intense color across this visually rich compendium of extraordinary works of architecture. Black: Architecture in Monochrome, a visual ode to the black color that is exhaustive both in variety and in chronology, will be of enormous inspiration for architects and arquituristas equally.
Black: Architecture in Monochrome 
by the publishers of Phaidon with Stella Paul's introductory test..
Búsqueda para satisfacer el conocimiento de la actividad arquitectónica y tangentes que se generan. La idea es crear un espacio para divulgar los diversos proyectos en busca de nueva inspiración y de intercambio.