The incredible history of the American photographer Berenice Abbott allows several readings. Two of them, especially, offer very valuable information about funny paths encomiables of the human being: his skill to portray the reality with images and his aptitude to survive the penury and the unease without selling his soul to the devil. To go deeply into the second one it is necessary to search carefully between the bibliography on the authoress or see the biographical documentary realized by Kay Weaver and Martha Wheelock. In order to produce honoring to the first one, the museum of the Jeu de Paume of Paris, in collaboration with the Ryerson Image Centre of Toronto, comisariada has dedicated a retrospective exhibition for Gaëlle Morel and has edited an attached catalogue with texts of Morel, Sarah M. Miller and Terri Weissman.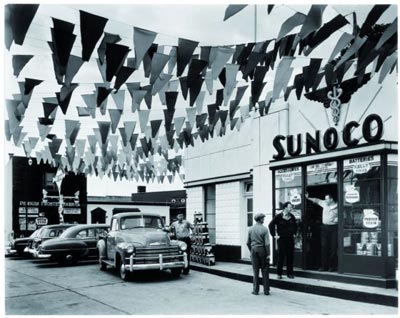 If one manages to overcome kilometric colas of access to the exhibition, it is possible to understand up to what point a girl born in a poor family of Ohio (The) (United States) in 1898, who never enjoyed a scholarship did not even have godfathers – rather well, to the opposite – it enriched the photography and left, of step, several lessons (on his trade and on the life in general) for enjoyment of the later generations.
[…]
Juan Peces
+ article is published in El País
Búsqueda para satisfacer el conocimiento de la actividad arquitectónica y tangentes que se generan. La idea es crear un espacio para divulgar los diversos proyectos en busca de nueva inspiración y de intercambio.