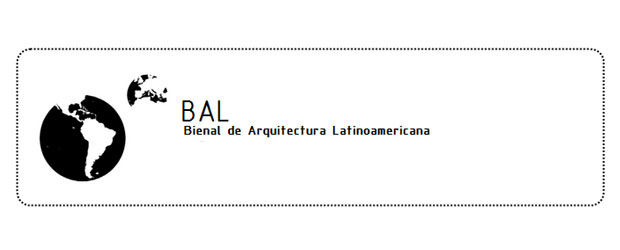 The BAL (Biennial of Latin-American Architecture) is an event of biennial character that tries to be a riverbed to present in Spain the examples most recent and emphasized from the professional exercise of young architects to another side of the ocean, generating a forum in which bows become closer, distances are slow and establish a firm and solid dispute to the Anglo-Saxon universe. This initiative was started in 2009, repeating itself in 2011 and being prepared for his third edition in the spring of 2013.
The BAL develops combining events of diverse character, which develop in the City of Pamplona and in the School of Architecture of the University of Navarre.
The Biennial one of Latin-American Architecture BAL is an initiative of the Group of Investigation AS20 of the School of Architecture of Navarre, and one organizes with the collaboration of the Union of the Region of Pamplona, of the Town hall of Pamplona, the Architects' College Basque – Navarrese one and the University of Navarre, who integrate his Patronage.
The Biennial one will develop entirely in Pamplona, and his permanent secretary is in the School of Architecture of the University of Navarre.
The conferences show the work of young equipments of Latin-American selected architects who show his work, and that develop in the School of Architecture of the University of Navarre during the mornings. In the evening, in a complementary way and in the Citadel of Pamplona, they remove to end you confer with invited referees followed by round tables. All this will accompany, in the same enclosure, of a great exhibition that shows the work of the young architects selected for every edition of the Biennial one, as well as a monographic exhibition on the invited country. They complete the program visits organized to the city and the region.
The Biennial one will take place during April, 2015.
he Biennial one BAL2015 will have to Mexico as invited country, which will lead to organizing an exhibition and specific seminars on the situation of the architecture in this country.
Búsqueda para satisfacer el conocimiento de la actividad arquitectónica y tangentes que se generan. La idea es crear un espacio para divulgar los diversos proyectos en busca de nueva inspiración y de intercambio.