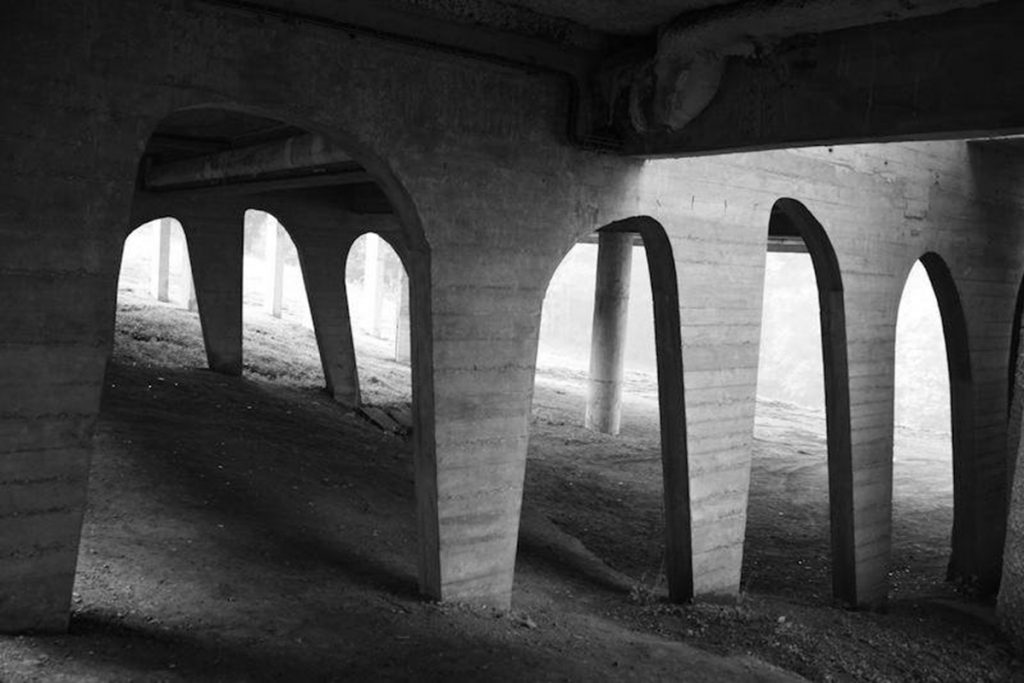 Architecture as a society has its low funds. These dark and hidden places, in which life goes differently. The refinement of luxury and pageantry have been lost in those spaces, to give importance exclusively to that which is essential.
In 1957, Le Corbusier built Santa Maria de La Tourette, a floating convent on the green slopes of Éveaux, on the outskirts of Lyon. The cells, the service spaces and the study areas of the Dominican friars, together with the chapel's body, form a cloister, whose green garden passes under the buildings like a continuous tapestry. Le Corbusier gave the monks a space of silence, peace and light in the upper volumes and reserved the darkness for the contact of the building with the ground. The pillars and concrete screens absorb the irregularities of the terrain with respect to the elevated prisms that resolve the spaces of the monastery. There in that space in shadow and hidden, the walls are lightened hourly with hand-drawn arches showing the earthly character of their position and the deformation caused by the loads borne.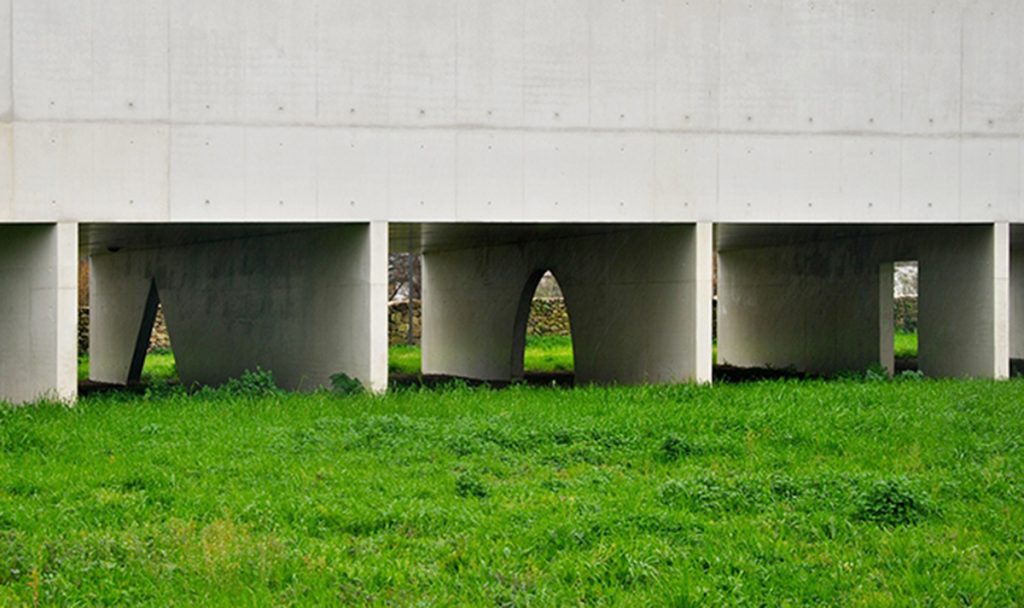 The museum of contemporary art Nadir Afonso also separates from the ground, so much so that it is necessary to cross a small bridge with a slight slope to access the building. Álvaro Siza elevates the building on substantially parallel concrete screens to leave the exhibition halls outside the hypothetical flood level of the nearby river. Again, in this lower world the screens are perforated and pierced, but in this case, rather than to conduct the structural loads in an orderly manner as Le Corbusier would do, Siza opens the walls to let the current flow in case of rise. Through geometric cuts that overlap remembering the illustrations exhibited in the museum, avoid turning that lower level of structural screens into a dam.
Both the peace of La Tourette and the art of Nadir Afonso need and depend on that dark and earthly world to survive. Sober, austere, minimal and rude that these places are, they are trustworthy because they respect the rules of the underworld and will never betray their work of separating the rest of the building from the ground, elevating it towards the light and away from the dangers that walk through it. the earth.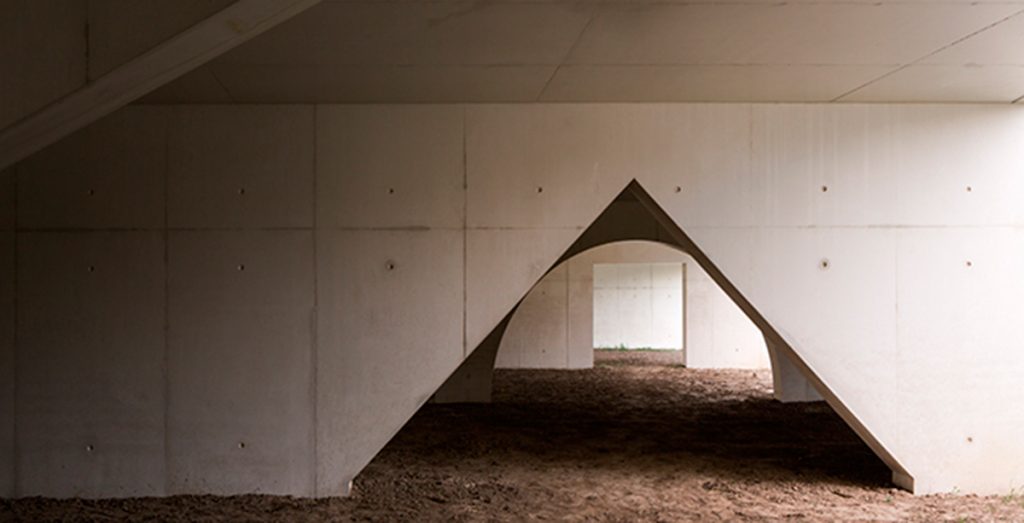 Íñigo García Odiaga. Architect
San Sebastián. February 2017