Collective architectures Galiza it is the meeting corresponding to the year 2013 of the net Collective Architectures, and it will be unrolled in Valadares's parish (Vigo), from September 11 to September 14. In essence, the social construction of the habitat consists of a space of debate, of relation and of interchange of knowledge and experiences of wheel á, that is to say, the design of the physical space where we unroll our lives from an optics of the participation and implication of the citizenship.
The meetings also serve for the putting jointly of problematic and opportunities of the territorial reality in the one that is celebrated, in this case Galicia. AACC Galiza is of free assistance, previous inscription, and is directed for any group or person been interested in these questions.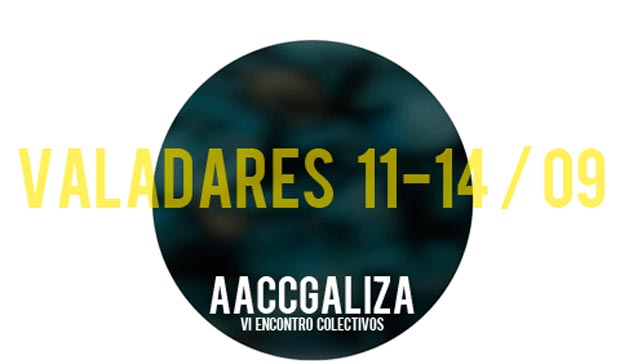 Likewise, anyone can take part of the definition of the program of the meeting by means of the offer of specific activities, in the format that he considers to be opportune: palaestras, desks, interventions, routes, etc. We propose so a wide, integral subject matter, which includes different aspectos/areas under a mesma it designs: "the good one to live, opportunities for the emancipation and the life deigns " *, and that could have a royal usefulness both for the groups and for the society.
*El "good living " through this concept that can seem to be diffuse ó liquid, but that as way of orientating the political public ones is inserted in new political systems.
+ info
Búsqueda para satisfacer el conocimiento de la actividad arquitectónica y tangentes que se generan. La idea es crear un espacio para divulgar los diversos proyectos en busca de nueva inspiración y de intercambio.