Far from architect – client contenting with the traditional scheme, and coinciding with one economic crisis that reduces the orders and, therefore, the possibilities of professional promotion, a part of the Spanish architects is reinvented, gathering in crowds in groups and collaborating in platforms. The traditional hierarchic organization is being replaced with a horizontal and participative stocks in the collaborative strategies in network; and the area of interest moves of the conventional notion of 'building' to centre on the daily problems of the city, and in the technological innovation of bias low-tech. Two articles signed by specialists realize of the ideal ones and strategies of work of this new generation of architects. Accompanied by a 'atlas' that gathers 48 Spanish groups, these articles precede a selection of twelve significant, placed works so much inside like out of Spain, which they present in detail.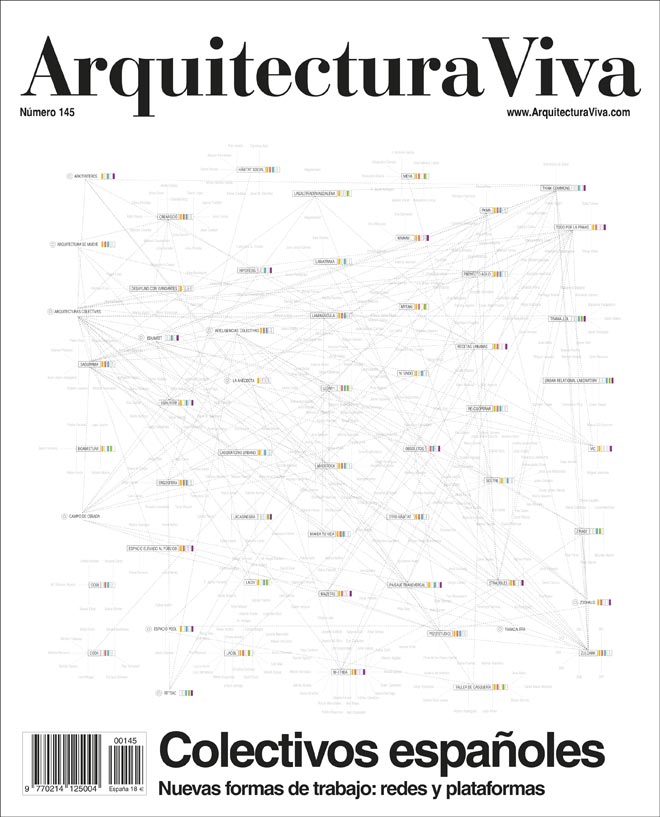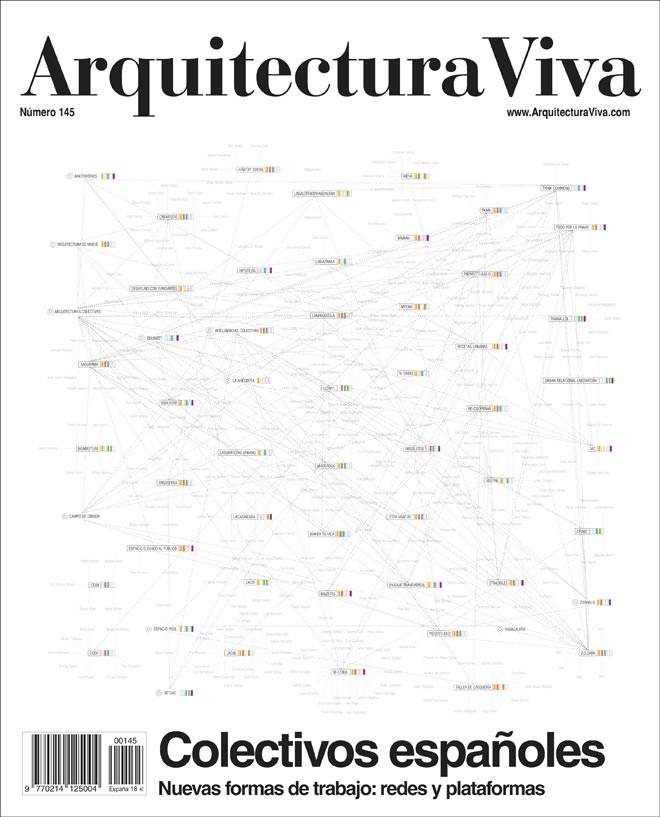 In the section of Art and Culture the best specialists in the matter outline two of the most important summers exhibitions: 13 ª edition of Documents of Kassel, and the sample on the artist Rita MacBride in the MACBA. In addition, other two articles, which shared topic is the cómic in relation with the architecture, are dedicated to the work of the recently deceased Moebius, and to that of the Spanish Michael Brieva.
In the section of Technology and Innovation there is detailed from the constructive point of view the conversion of a former industrial ship in a building by municipal and cultural endowments placed in Oostkamp (Belgium), an interesting intervention defined by the recycling and sustainability, which has been projected by the Spanish Carlos Arroyo. In this section there is gathered also the third article of the Series 'Filters', for Ignacio Paricio, who will treat on architectural closings, and there are summarized in the paragraph of Innovation an article and examples of systems and intelligent materials for the architecture, as well as pavements, surrounding, and a dossier of materials of construction related to the acoustics.
Búsqueda para satisfacer el conocimiento de la actividad arquitectónica y tangentes que se generan. La idea es crear un espacio para divulgar los diversos proyectos en busca de nueva inspiración y de intercambio.