I write this note motivated by two conversations supported a time ago, both touched the topic from different but convergent angles in the sense of the force of the Modern Architecture in our times.
The first one was with the architect Rubén Pesci from the analysis of a project at which we are employed. We were discussing the composition and geometric relation of a few volumes, on the one hand we were the architect Carlos Rosas and my person sustaining a few offers to helping and for another Rubén claiming that besides geometry we should consider to be the sensations that we wanted to generate in the possible users.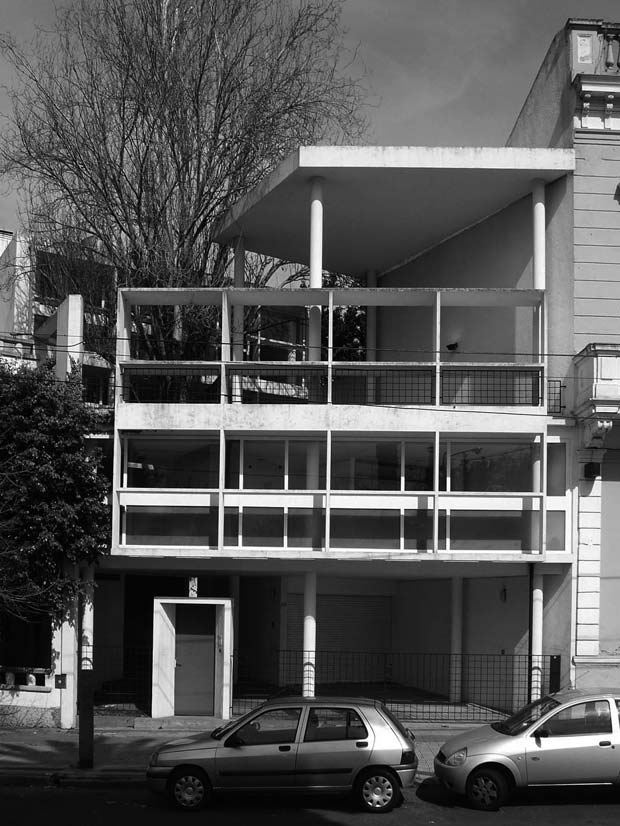 The experience of an architect who has could be Moderno and contemporary it could claim that the architecture to be in force must not border to being an entelequia destined for a few illustrated beings, but the sense of this entelequia must be of satisfying the persons who will live the work. This does not mean that we should design from sensations, the architecture is a concrete and not subjective fact. What yes it means is that all our programmatical, technological, constructive effort and formal keenness must have always as aim to answer to the future users. An architecture that does not owe the people to itself stops being an architecture and happens to be some form of art – in the best of the cases-, when not one defrauds the client.
[…]
Aldo Facho Dede
+ article is published in habitar [ambiente+arquitectura+ciudad]
Arquitecto-urbanista, docente-investigador, convencido de que nuestro país necesita desarrollar sus ciudades en base a modelos de planificación urbana estratégicos y adaptativos, que partan desde las personas y el ambiente, y que busquen la multiplicación del bienestar y su equitativa distribución.
Arquitecto-Urbanista por la Universidad Nacional de Ingeniería (UNI-FAUA), título homologado en Argentina. Magister en Desarrollo Sustentable por la Universidad de Lanús (UNLA-FLACAM, Argentina). Estudios de Doctorado en la Universidad Politécnica de Cataluña (España). Experiencia profesional en Urbanismo, Planificación Urbana y Arquitectura, desarrollada en las ciudades de Lima-Perú, La Plata-Argentina y Barcelona-España. Ha participado en el desarrollo de proyectos y consultorías para Perú, Argentina, España, México y Brasil. Ha ganado concursos de arquitectura y diseño urbano en Perú y Argentina. Es docente del área de Urbanismo de la USAT y miembro del Consejo Consultivo de la Escuela de Arquitectura de la UDEP. Es socio de FDARQ Urbanismo + Arquitectura y editor del blog HABITAR