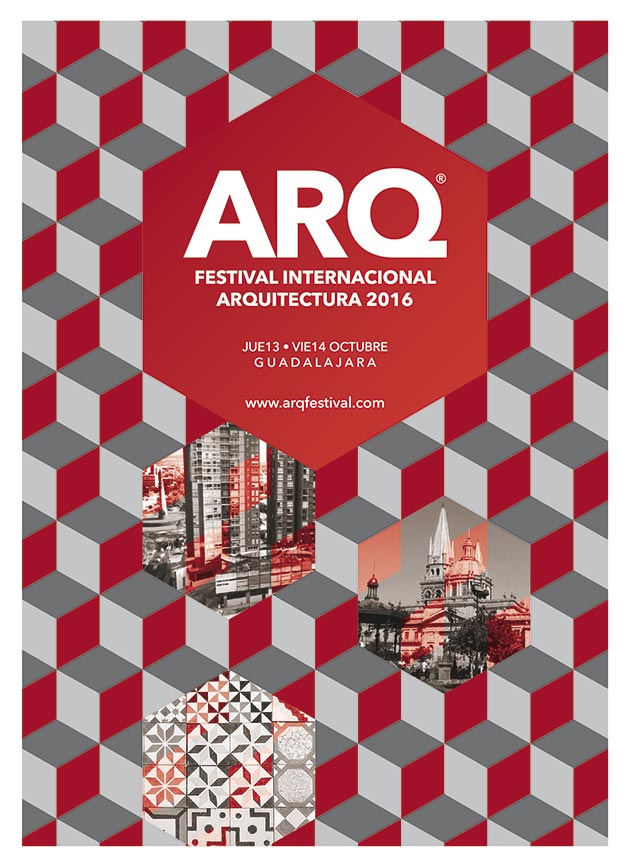 3 º international architecture Festival.
ARQFESTIVAL 2016, INTERNATIONAL EVENT OF ARCHITECTURE WILL BE CARRIED OUT ON THE 13TH AND 14TH GIVE OCTOBER IN THE THEATRE REVEILLE.
Guadalajara, México, land of the recognized architect Luis Barragán, winner of the Pritzker Architectura Prize, is a headquarters of ArqFestival's third edition 2016.
The Festival includes magisterial conferences, presentations and innovative projects of out-standing offices and architects of national and international renown.
The cycle of conferences includes Sustentabilidad's topics, Urban, Residential, Corporate Design, Sports Beach hotels, Museums, Landscape painting and Public Spaces.
ArqFestival 2016 has three zones, Zone To: 1,950 $; Zone B: 1,699 $; and Zone C: 1,299 $, they include eight Conferences, Coctail of welcome and Witness of participation.
The experts' panel will be integrated by 8 recognized architects, between them:
· Borja Navarro Ibáñez de Aldeoca (Spain). Unfolded architecture.

Architect for the University of Seville. In 2010 Jose A founds the study Bakpak, together with Jose de la Peña Gómez Millán, Jose M. Gonzalez Chamorro. Pavón Gonzalez and Myriam Rego Gómez. In 2015 baKpak and BOA they were creditors of the 1 º place in the Contest for the design of a building of mixed use in Guiyang, China.
· Octavio Mestre (Spain). Commercial and offices.

Architect for the Technical Top School of Architecture of Barcelona, obtained the Excellent qualification. Nowadays, he is The Director of Octavio Mestre Arquitectos; between his projects Mex emphasizes the Restaurant Him in Spain, the Mutual Headquarters Of Madrid in Barcelona and The Palecete in Barcelona.
For major information he sends a mail to alejandra@arqfestival.com and visite arqfestival.com
Búsqueda para satisfacer el conocimiento de la actividad arquitectónica y tangentes que se generan. La idea es crear un espacio para divulgar los diversos proyectos en busca de nueva inspiración y de intercambio.