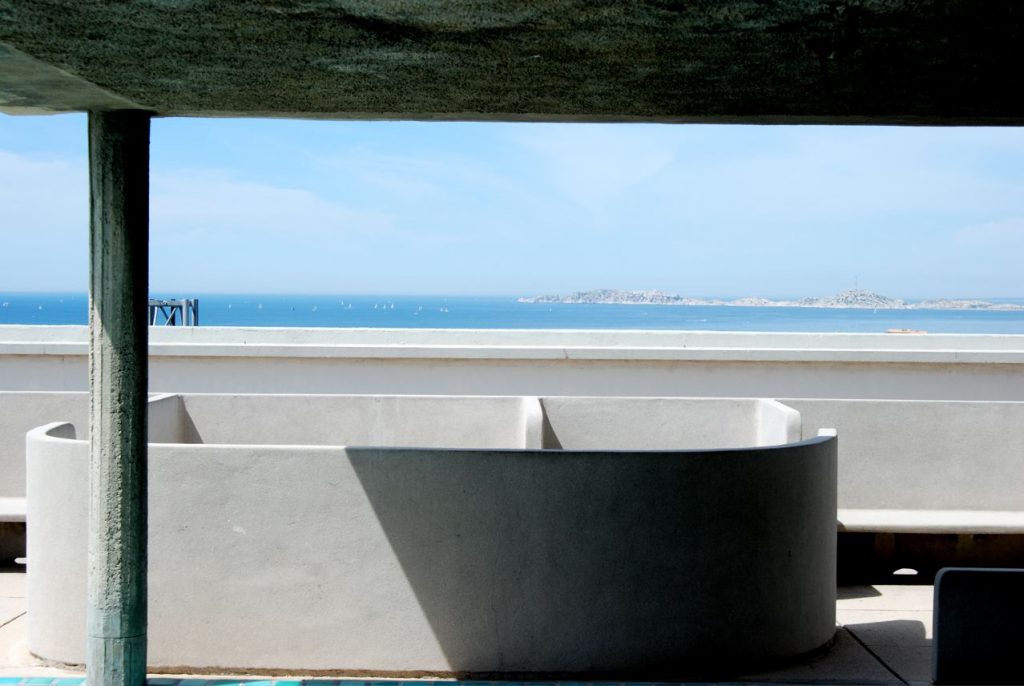 Architects can not form without knowing, and learning to love, what preceded us. A young woman who recently wrote that she cared little about Ronchamp and that she preferred the most current, will be able to become a draftsman, a CAD technician, a construction assistant, but to be an architect she will have to adopt a higher level of reflection. The one that requires a difficult profession that requires understanding roots and following the thread of what has been.
That's why I wanted, at my age, to go to Marseille to meet Le Corbusier's Unité, a housing experience that marked an era and led to positive and negative paths, like any experience well or badly interpreted.
My first impression of this building has to do with the enthusiasm of Osvaldo Lares, architect and musicologist, product of a visit around 1956, which led him to organize photo shoots to groups of friends of which I had news as a student through of my brother Jesus. And I could also, in various publications, photos, comments, know what it meant. Once I graduated, as a young interim teacher, I studied it better because I was very interested in the subject of housing. But the lack of space for architecture that has been typical of the housing policy of the Venezuelan State never allowed me to do my bit. However, I have continued to study it, as one who uses a fundamental text, and it is always possible to find some aspect of interest that feeds the daily practice and especially teaches.
The first thing that impresses is, as Elías Toro told me, the surprising topicality of the building. When the owner of one of the apartments explained to us the kitchen, for example, I was surprised that sixty years ago the problems had been raised with such clarity and resolved with the most efficient design, for which Charlotte Perriand was the right hand of Le Corbusier. The difference is only in the technology available today, which apart from the fact that it would have facilitated the solution of many details no longer requires the daily supply of ice for the refrigerator, as in the fifties, but allows a refrigerator that many owners do not find where to put.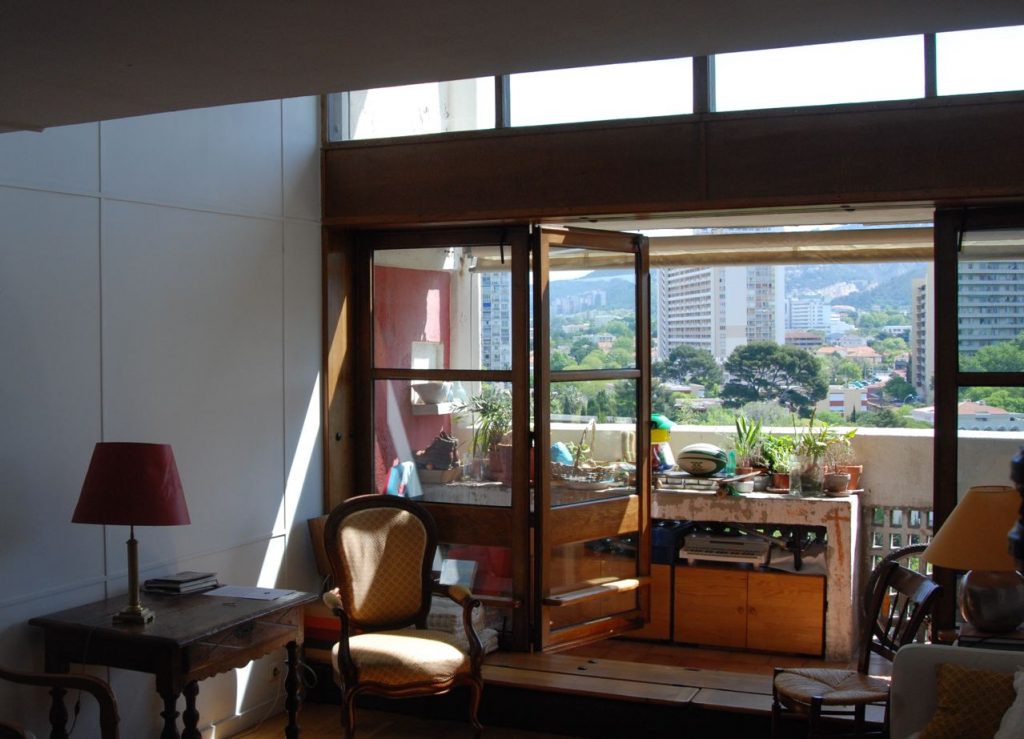 The sense of spaciousness that the double height gives in the living room and its connection with the bedroom is an achievement still unsurpassed in the social housing, and the dimensional optimization, expressed especially in the secondary bedrooms, long and narrow, has been assimilated to almost in militant terms by the owners of today, who consider living there a privilege and who have become spokesmen for the advantages of the design that was once the object of all kinds of controversies.
The access corridors to the apartments, which depend on artificial light, are in a very good state of conservation and do not seem to pose any further questions, although I have always found that it is the most problematic aspect of the Unités conception, particularly in climates like ours and in situations of little maintenance. What raises the question of whether the Unité and its principles is a proposal assimilable by a social and economic level that is rather that of the middle class.
In the spaces that were once proposed for visitors' rooms, a hotel now operates in which of course we stayed to see everything first-hand; and in the place destined to shops, a restaurant with the tourist name "The Belly of the architect" that offers a food of as much quality as can be expected in that region of France.
There would be many other things to say, but from today we have even less space and I do not want to stop referring to the inevitable visit to the terrace, where a preschool and a gym works. There the visit had its most intense point because this place remains today a masterpiece. It offers a connection with the landscape that can be called primordial, because it is perceived above a deliberately high perimeter wall that suppresses the immediate and brings the sea and the hills closer together. And it converts the utilitarian architectural elements (elevator box, extraction chimneys) into sculptural objects that, combined with play sites, outdoor scenery and resting spaces, make the whole an aesthetic event that leaves an imprint on the intimate.
My wife and I walked this place in all directions like someone who goes to a well-known but never visited place that awoke resonances in many ways. I can not help but say that I was moved and also moved, and I even thought that something very similar happened to a couple with whom we passed from time to time in addition to a lonely young man who made drawings and took notes.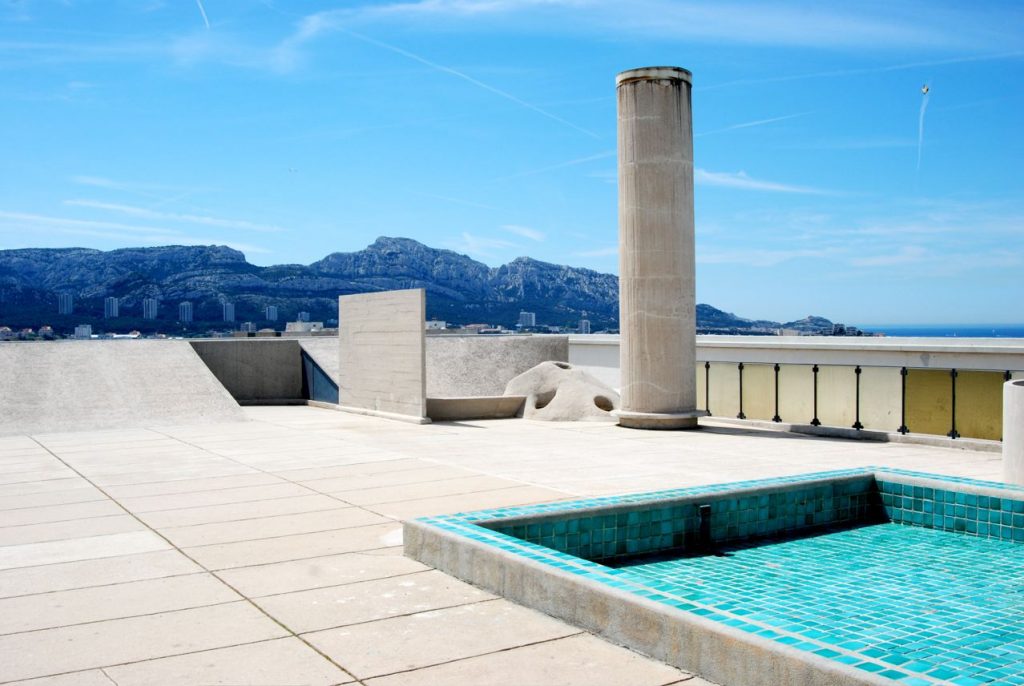 They are places of the spirit, created by the images perceived when we open ourselves to the world, by the dreams of those who aspire to make certain things come true and by the slow and sustained pace of life that allows us to intuit where it really is.
Óscar Tenreiro Degwitz, Architect.
Venezuela, september 2008,
Entre lo Cierto y lo Verdadero
Es un arquitecto venezolano, nacido en 1939, Premio Nacional de Arquitectura de su país en 2002-2003, profesor de Diseño Arquitectónico por más de treinta años en la Universidad Central de Venezuela, quien paralelamente con su ejercicio ha mantenido ya por años presencia en la prensa de su país en un esfuerzo de comunicación hacia la gente en general de los puntos de vista del arquitecto acerca de los más diversos temas, entre los cuales figuran los agudos problemas políticos de una sociedad como la venezolana. Tenreiro practica así lo que el llama el "pensamiento desde y hacia la arquitectura", insistiendo en que lo hace como arquitecto en ejercicio, para escapar de los estereotipos y cautelas propios de la "crítica arquitectónica". Respecto a la cual no oculta su desconfianza, que explica recurriendo al aforismo de Nietzsche sobre el crítico de arte "que ve el arte desde cerca sin llegar a tocarlo nunca".