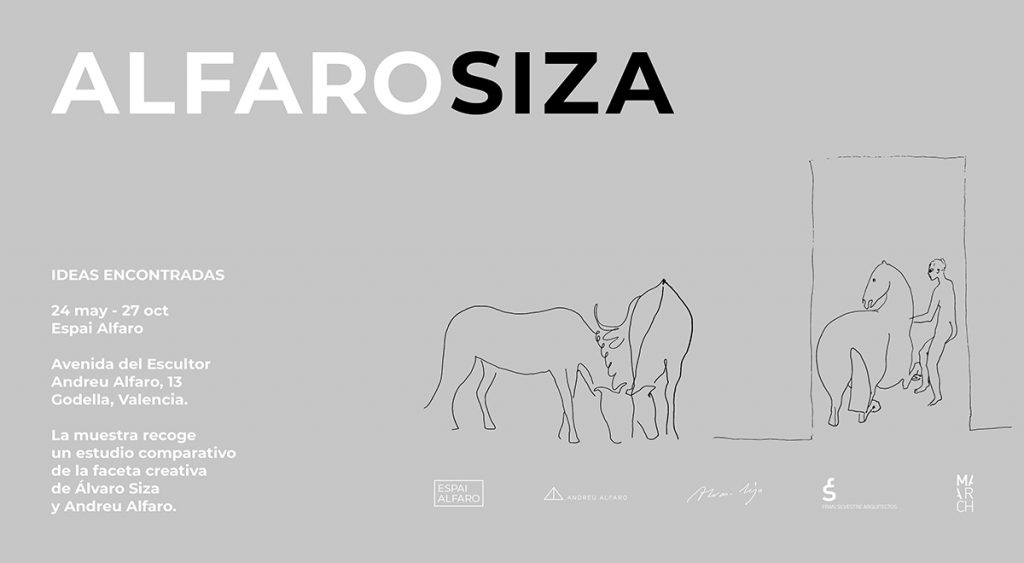 Last Thursday, May 24, the AlfaroSiza. Ideas found exhibition was inaugurated in Espai Alfaro de Godella reflects on the relationship between the two creators through a dialogue about the respective work itself.
It will be possible to visit until October 27, 2018, and whose curators are Fran Silvestre and António Choupina.
The exhibition includes a comparative study of the creative facet of Álvaro Siza and Andreu Alfaro.
"It is structured from the comparison or the relationship between the different disciplines, from the most obvious ones, their respective works in the field of drawing, to the relationship between Alfaro's sculpture and Siza's architecture or the creative works of both In the sculptural field, it was revealing for me, working on the project, to discover and see how each one of Siza's buildings had its reflection in Alfaro's sculpture".
Búsqueda para satisfacer el conocimiento de la actividad arquitectónica y tangentes que se generan. La idea es crear un espacio para divulgar los diversos proyectos en busca de nueva inspiración y de intercambio.