The project is located in the city of Los Angeles to a few Venice Beach's miles, in a sector where in the last decade he presents a great growth due to his privileged location of Pacific Ocean and the downtown are between the sector of the coast of the ocean.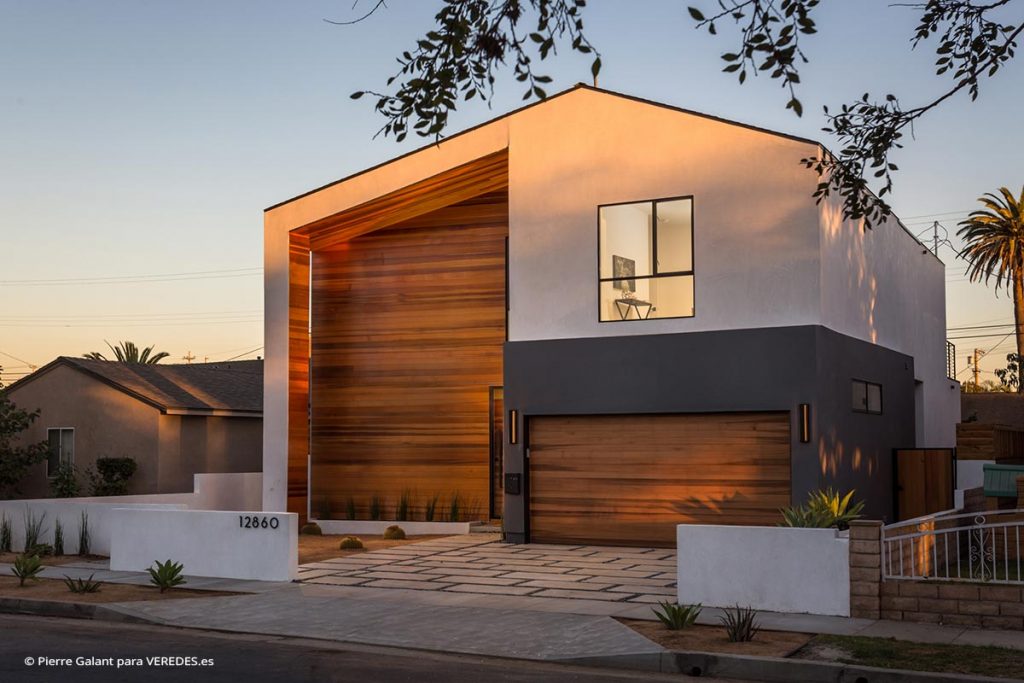 The area where the project is located is a traditional sector where the styles of houses abound with ceilings (piched roof), and where it is possible to find a great variety of examples of what constitutes the style of the one-family house in the south of California. These residential traditional areas, with the new urban developments they are changing his morphology, presenting in general a chaotic vision on not having agreed the new projects with the particular characteristics of the existing areas.
A high percentage of these new developments, they present the trend "box type house design" or he marries in the shape of bucket / box, which they appear to local level and in the international plane as an alternative or trend very used by the contemporary architecture.
The appearance of these types of housings "box Type house", in sectors as that of Mar Vista, they spoil and destroy the morphologic coherent and harmonic reading that one presents in the area. This has forced that in some cities of the metropolitan area of Los Angeles implement regulations and special plans with guides of design to make compatible and harmonic the incorporation of new projects to the urban traditional morphology.
The principal premise for the project is
"to be a contemporary contribution to a traditional sector of very definite characteristics".
There was looked that the project had affinity with the styles of housing that exist in the area across aspects as: the materials, the conformation of his front in ceiling with earring, the presence of the porch as element of front, the placement of the garage in the front, etc.
Other aspects were:
The conformation of the main face uses the basic figure of a pentagon, from our this infancy it has been the graphical representation of the house, in order that his aspect or image towards the street was showing unquestionably what it contains.
A project where the visual ones will be avoided towards the spaces most deprived of the house (rooms in the second floor), creating a few lateral closed fronts.
In the central part of the house two courts were located to side and side of the stairs that serve for the ventilation and the natural lighting of all the spaces.
Work: Admiral House
Architects: Molina Designs
Location: Los Angeles, Estados Unidos.
Year: 2017
Built-up area: 2812 SQ. FT
Head architect: Carlos Alberto Molina Londoño
Photography: Pierre Galant
Collaborators:
– Team: Arq. Elvia Arango Gil – Arq. Jeison González Patiño
– Client: L.A Green Designs
– Construction: L.A Green Designs
– Structural engineering: Leedco Engineers, Inc.
+ molinadesigns.com
+ molinadesign.com.co