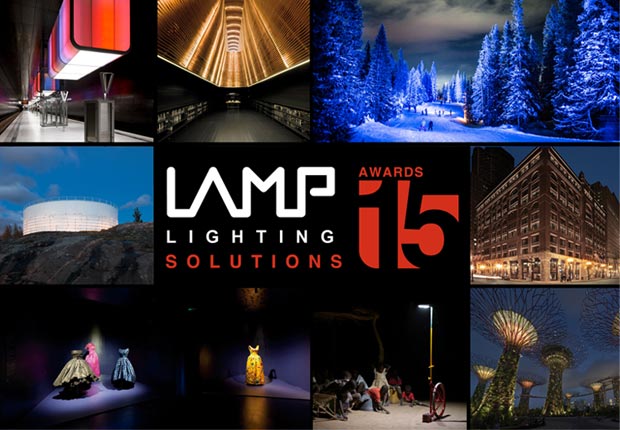 As way of the sector, and in favour of the culture of the light, we encourage you, one more edition, to help when your readers spread entity that the inscriptions of the Lamp Lighting Solutions Award 2015 still is opened.
Contentments of the consolidation of the prizes LAMP in the sector of the lighting worldwide – the past edition we receive 608 projects of 52 countries-, return to the load with a new edition, with many desire of rewarding the good lighting and with a juror of admiring. Mark Major, Kai Piippo, Douglas Leonard, Anne Bureau, Emma Cogswell, Anupama Kundoo, Juan Carlos Sancho and Ignasi Bonjoch will be the managers of selecting:
· REWARD EXTERIOR ARCHITECTURAL LIGHTING: 8.000 €
· REWARD LIGHTING INTERIOR: 8.000 €
· REWARD URBAN LIGHTING AND LANDSCAPE: 8.000 €
· PRIZE STUDENTS PROPOSALS: 2.000 €
These prizes value the creativity, innovation and sustainability of the projects of lighting without importing the manufacturer or the brand of the lights used in the project.
In addition, in this one 6 ª edition there is an innovation. On the occasion of the International Year of the Light 2015 declared by the UNESCO, the "Life of Light" will reward with a recognition of a professional of the sector for a life dedicated to the lighting. Because we know that he has carried away of the light and that without them the sector might not have evolved by leaps and bounds and we want to thank them. If you are an association, foundation, entity or way of the sector, we encourage you to present to your / your candidates for this recognition "Life of Light".
Remember: Inscription and project delivery from September 15, 2014 to January 31, 2015 (it unloads the bases of the contest here).
Búsqueda para satisfacer el conocimiento de la actividad arquitectónica y tangentes que se generan. La idea es crear un espacio para divulgar los diversos proyectos en busca de nueva inspiración y de intercambio.